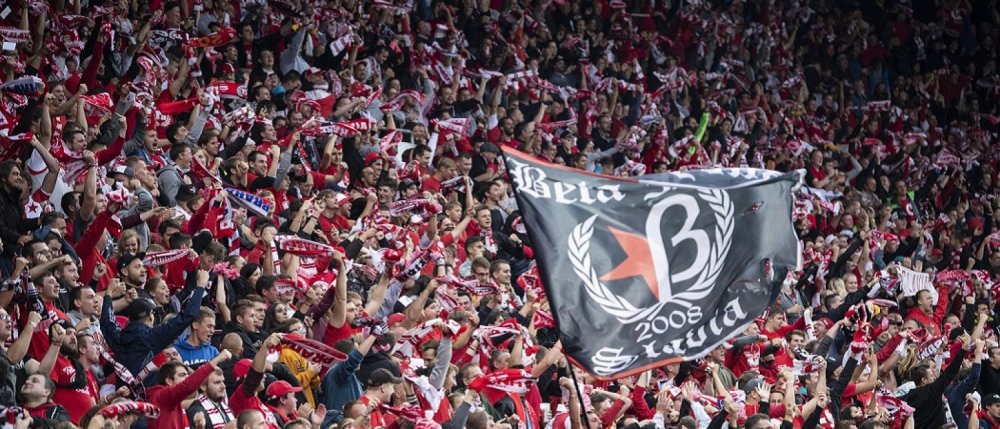 úterý 19.09.2023
LFA will improve the project for Supporter Liaison Officers
LFA will improve the project for Supporter Liaison Officers
úterý 19.09.2023
The SLO project has been running within the League Football Association for several years and the LFA has now decided to take it even further. The SLO 2023 Project was approved at the League Board and aims to increase the importance of Supporter Liaison Officers within the Czech professional clubs. This would be helped by, amongst other things, financial support from the LFA.
The promotion of Supporter Liaison Officers has been a long-standing objective of the Football League Association, which incorporated the obligation to establish the position of SLO into the licensing requirements for professional clubs in the Czech Republic back in 2017. Now, the LFA has taken the next step, which should increase the importance of SLOs even further.
The League Board approved the SLO 2023 Project, which has clear objectives: to increase the importance of the SLO role, to achieve the professionalization of SLOs in the professional clubs, to educate SLOs of individual units through regular training and exchange internships, and in the future to incorporate the SLO position into the football regulations.
"Cultivating the environment in stadiums is a long-term strategic priority for the League Football Association and I see the SLO 2023 Project as confirmation that we are absolutely serious about our words. I believe that the increased importance of the SLO role and higher level of professionalization can move conditions in stadiums forward again to the satisfaction of all fans. The influence of SLOs in stadiums is already visible and with financial and educational support from the LFA, it will lead to even greater satisfaction for all stakeholders," said LFA President Dušan Svoboda.
Financial support from the LFA plays a significant role and is a crucial part of the concept. The SLO 2023 project will now be financed from the LFA budget. The UEFA FansEurope project will also be involved in this season's financial support.
The LFA will be the leader of the project and will communicate and consult regularly with the SLOs of the individual clubs throughout the process. This is a further confirmation from the LFA of its efforts to cultivate the environment in stadiums and to increase the importance of the SLO position. Last year, a working group was already established in the LFA structure, in which the SLOs of the largest Czech clubs participate. Furthermore, a secondary category was incorporated into the Lukáš Přibyl Award, which recognizes the clubs that take the best care of away fans.
SUPPORTER LIAISON OFFICERS (SLOs), or Supporter Liaison Officers, are individuals who bridge the gap between fans and the club and are there to help to improve the dialogue between the two parties. SLOs inform supporters of relevant decisions made by the club management and in turn communicate the views of supporters to the club representatives. They also mediate communication with other actors involved in the organization of football matches.