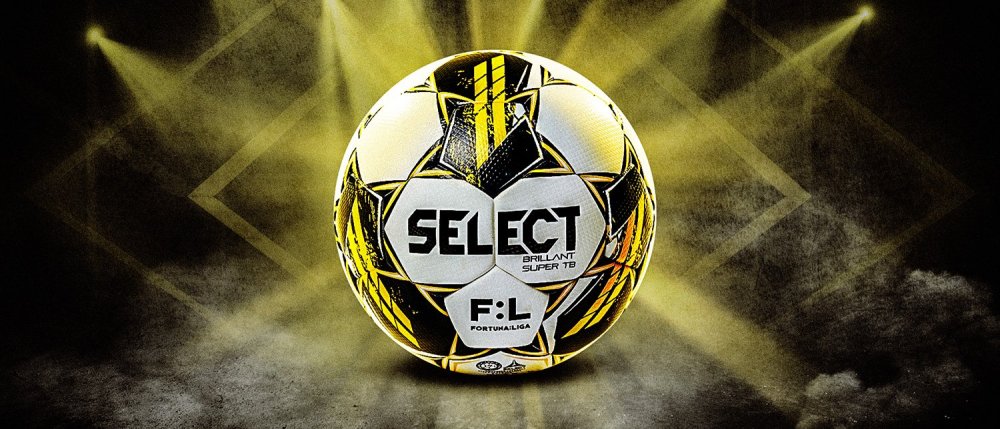 sobota 28.05.2022
The FIRST Unified League ball for FORTUNA:LEAGUE already knows its design
The FIRST Unified League ball for FORTUNA:LEAGUE already knows its design
sobota 28.05.2022
As previously announced, all matches of the top competition from the 2022/23 season onwards will be played with a unified SELECT ball. Today, the League Football Association revealed its design and showed fans and the public the ball, which will symbolically bear the name FIRST.
"We have been aiming for a long time to play all matches with a unified ball, which will be achieved this summer and we are very happy for the cooperation with SELECT and we are looking forward to playing championship matches with it in the upcoming season," said Dušan Svoboda, chairman of the LFA League Committee, about the important step in the history of league football in the Czech Republic.
SELECT Sport already supplies unified balls to many prestigious competitions abroad, including the top competitions in Portugal, the Netherlands, Denmark, Sweden, Norway and Belgium. Even the German Bundesliga is played with Derbystar balls from SELECT. "We put a lot of emphasis on references from other competitions, the quality of the ball and the reliability of the supplier. We will thus be among the other advanced competitions that play with the unified ball. I consider this to be a clearly correct step," added Dušan Svoboda.
"We appreciate the cooperation with SELECT and the fact that we could participate in the unique visual design, which is based on the FORTUNA:LEAGUE identity. The premiere unified league ball will symbolically be named as the FIRST ball and right after today's presentation we are sending 150 basic balls to each club, plus 35 pieces of its winter version, to be available for the A team training sessions at the start of the summer preparation," said Daniel Hajný, Sales and Marketing Director of the League Football Association. "On the part of the League Football Association, this is also the first moment of celebration of the 30th anniversary season of the independent Czech top football competition," added Daniel Hajný.
As a ball specialist, SELECT produces more than 3.5 million balls annually and sells them to more than 50 countries worldwide. The best materials are selected for the league models, which are subjected to thorough testing for playability and durability. The original 32-panel ball construction is the basis of the brand, invented by Eigil Nielsen, which always ensures a stable and straight flight path. "We are happy to capitalize on more than twenty years of experience working with the Danish SELECT brand on the Czech market and expand its portfolio to include the domestic top competition. We are looking forward to working with the League Football Association and believe that we will provide elite Czech clubs with first-class service and supply quality balls that many competitions in Europe play with in the years to come," added Jiří Melichar Jr., Director of mcompanies.cz, which distributes SELECT balls on the Czech market.